Fibroblast Skin Tightening
Regular price
$0.00
/
---
Fibroblast Plasma Skin Tightening is the only cosmetic procedure that gives you surgery results without going under the knife and reducing excess skin without anything touching or going into your body
Fibroblast Plasma  Tightening treatment provides baggy eyelid correction, can be used for wrinkles, on crow feet, marionette lines, it is used for acne scars improvement. This revolutionary method is capable of achieving results comparable to the results of cosmetic surgery.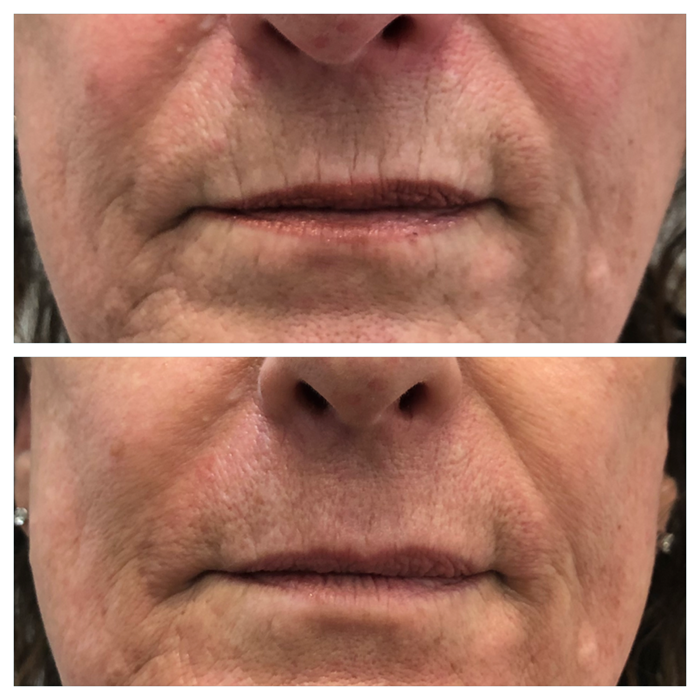 Fibroblast Plasma Tightening treatment is a revolutionary method for perfect facial rejuvenation. It is important to stress that it is a non-surgical technique where no scalpels or any other surgical instruments are used. This treatment is an active answer to the patient's/customer needs for beauty treatments that provide a perfect look but is not based on surgical methods and there are no surgical risks involved. As you know, these risks are anesthesia, stitches, swelling, long downtime, possible complications, bruises, etc. It is important to have in mind that surgical methods are far more expensive and complicated, while the end results are comparable with the soft surgery treatment.
BENEFITS
Patients choose plasma pen treatment because it is an affordable, effective, reliable way to rejuvenate skin. The plasma pen can be used anywhere on the body and is the most popular for upper or lower eyelids, crow's feet, forehead lines, nasolabial folds, lipstick lines, necklines, and stretch marks.
Here are some of the other advantages of plasma pen treatment: 
Repairs and reverses the negative effects of aging
Tightens, Lifts, and Regenerates the skin
More precise and predictable than dermabrasion
Avoids collateral skin injury
Minimal downtime
Fast recovery
Long-lasting results
WHAT IS FIBROBLAST PLASMA TREATMENT?
Fibroblast treatment is a non-surgical lift procedure giving the same results as traditional surgery. It is safe and bloodless, without the need for anesthesia. Fibroblast is virtually painless with an anesthetic applied locally prior to treatment. This innovative technique will not cause over lifting. Only the excess skin is affected during the procedure. Patients are able to notice results right away although it takes 2-4 weeks for the full effect to be visible. Fibroblast procedure may only be performed by a certified specialist.
ADVANTAGES OF FIBROBLAST-SKIN TIGHTENING VS SURGERY
Fibroblast is the only treatment outside of plastic surgery that can be performed on the eyelids (non-surgical blepharoplasty)
Fibroblast is being performed by cosmetic surgeons to enhance the results of cosmetic surgeries.
With Fibroblast treatment, there is no blood, no scalpels, no cutting of the skin, no stitches, no scars, no excessive collateral thermal injury, and no injectable anesthetic required. it is an incredibly low-risk procedure comparing to surgery.
FREQUENTLY ASKED QUESTIONS
How Long Is The Procedure? 
To minimize any discomfort numbing cream will be applied to the treatment area. It will take 30 minutes for the anesthetic to take effect. The procedure itself takes between 15-30 minutes depending on the size of the treated area. Your appointment shouldn't last longer than 1 hour.
How do I prepare For The Treatment: 
There are no specific requirements before the treatment. We suggest not applying any cosmetics before the procedure. You should tell your practitioner about any recent medical conditions and medications taken. Mention any surgeries or aesthetic procedures performed currently on your skin.
Are There Any Side Effects?
Fibroblast is very safe and side-effects are rare but infection, scarring, and temporary change of skin pigmentation may occur. Carbon crusts, tiny superficial dots that form directly on the skin are part of the normal healing process and when correctly treated with after-cream will cause no threat and fall off 5-7 days after treatment. Mild swelling is expected during the first 3 days and usually entirely gone by day 5. The majority of our patients do not report any of those after a week.
What Is After Care Regimen?
It is very important to follow our aftercare recommendations. Carbon crusts CANNOT be scratched or removed. Drying skin by dabbing with a clean, lint-free cloth is allowed. Aftercare regenerative creams given by your technician should be reapplied to the area. Healing skin should be protected from direct sun with SPF50 cream. Sports, swimming, and sauna are not permitted until crusts fall off. This should happen within 7 days of the procedure.
When Do I See The Results?
Most patients should notice the effect of the procedure right away. However, the healing will continue and the full result should be visible within 2-4 weeks. In some cases, patients may need more than one treatment. This depends on the treatment area and skin condition as well as the patient's expectations.
How Many Treatments Are Required?
In some cases, just one treatment may be sufficient, especially with lighter corrections. Many of the treatments will depend on the size of the treated area and the customer's desired degree of correction. The full effect of the first treatment will be visible after 2-4 weeks following the procedure. If the patient requires additional treatment to achieve optimal results those should be scheduled at 6 to 8 weeks intervals. The effectiveness of Fibroblast non-surgical lift is comparable to traditional techniques. In order to evaluate a number of required procedures and choosing the best treatment plan, a face-to-face consultation is required.
How Long Will The Result Last?
The treatment should last long term rather than few months although it is hard to predict exactly. Aging is a dynamic process and there are many factors affecting patients individually. Lifestyle, diet, and genetics just to mention a few.
About Us
This is a private, vocational permanent make-up school and facial aesthetics training facility in Arizona, USA.
AZ PMU Academy is a professional permanent make-up and facial aesthetics training center with fundamental and advanced classes in the southwest.
Our lead artist Celine received master of education degree from Arizona State University. She has been to many advanced training classes, seminars, and workshops all over the World. Her natural artistic ability, eye for detail is a result of years of practicing art of calligraphy.
She can achieve all desired looks either with manual tools or with machines. She is known to create soft, natural and custom designed looks that suit her clients the most every single time. 

She has written many articles about microblading, fibroblasting and many more as well as training books for permanent makeup and facial aesthetics students. Her goal is providing the best training programs and most natural looking procedures with an affordable rate.
Contact Us for For Info:
Phone: 480-823-6249
Email: arizonapermanent@gmail.com
Our Address:20542 N Lake Pleasant Rd Suite 107 Peoria, AZ 85382
Store Hours: Monday-Friday: 8 am PST-4 pm PST
Saturday-Sunday: 10 am PST-6 pm PST